Hello, I hope spring is finally finding you. I'm just here to quickly let you know about the gorgeous new
Designer Collab 
that
Scraps N Pieces
has out this month.  The colors are so pretty and the elements are awesome!  This kit is a 
vintage Easter kit called Easter Morn.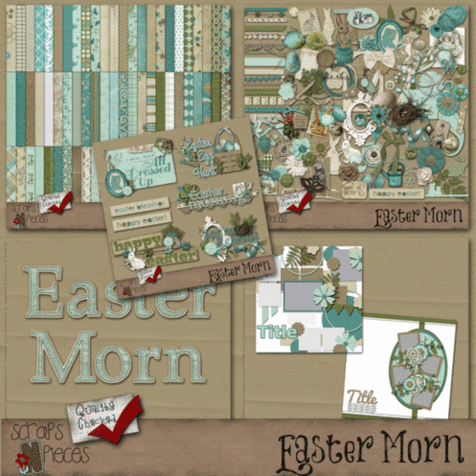 Remember this kit is 7.99 Quick Pages are 5.99 or Bundle and save for 10.99.
Here's a layout I made using it. This is a vintage photo of my Mom and sister with my Mom's parents, Nanny & Papa. I guessed that is was Easter 1983, based on my sister's age (she looks about how old Janette is now and that would work for Easter 1983). My Mom informed me that I was right. Don't you love that?
Digikit: SNP Collab – Easter Morn
Template: Crisdam Designs – Gingerscraps Dec 2012 Template
Font: Housegrind

Be sure to come back tomorrow and I'll have another layout for you to see.