It's time to visit the Volunteer State, TENNESSEE!  In a beautiful colors and overflowing with fun themed elements and patterns, the Best of Tennessee collection by Magical Scraps Galore includes the most important state icons, animals and landmarks, all with a country touch: from Memphis and Graceland to Music City and the Great Smokey Mountains, the Knoxville Sunsphere, the state capitol, iconic Beale street signs, music instruments, country boots, a Sun Studio record, the iconic Elvis shades and the Peabody Hotel ducks, among many other fabulous goodies and patterns!  This is the perfect collection to document your vacation memories and so much more!
You can find the full collection at 53% off -or the individual kit and add-ons at 30% off– through September 24th at GingerScraps and MyMemories!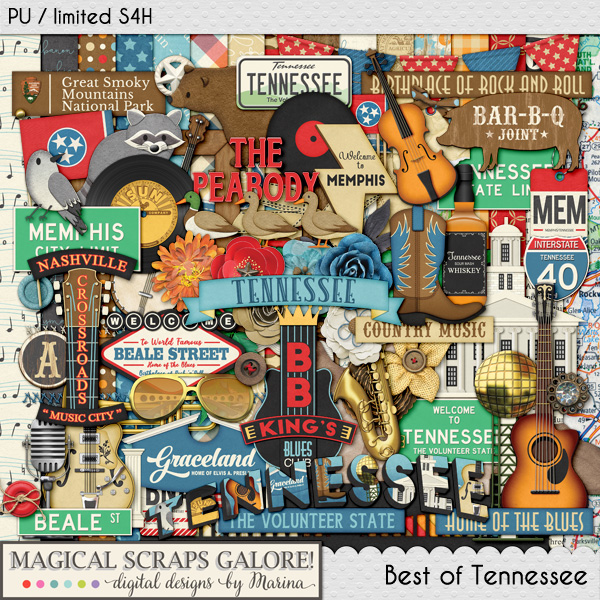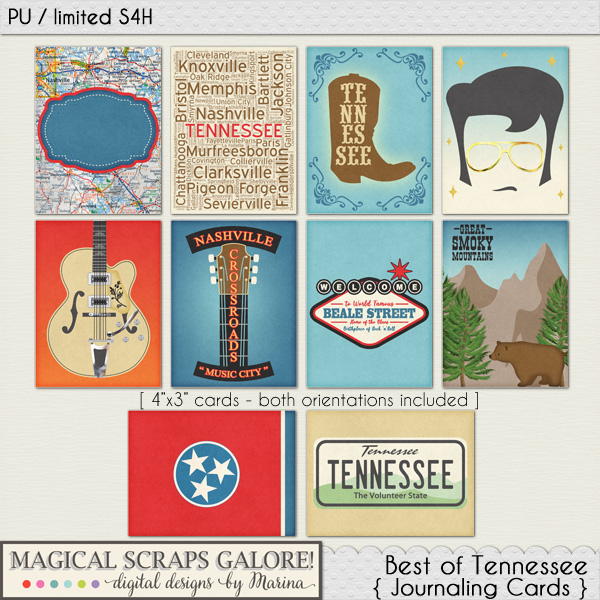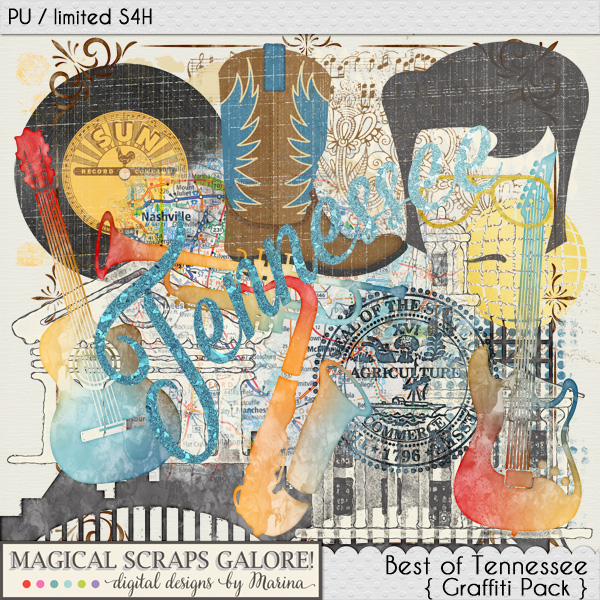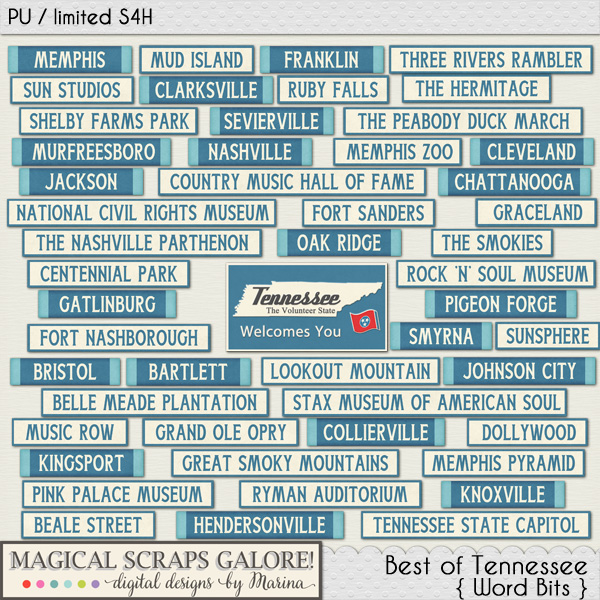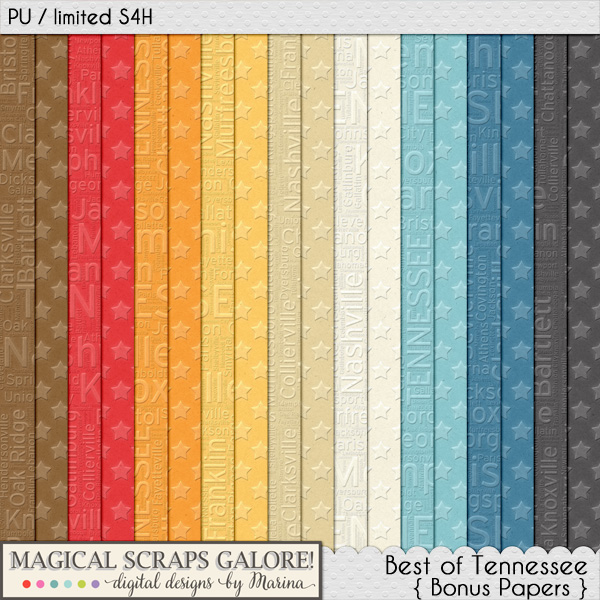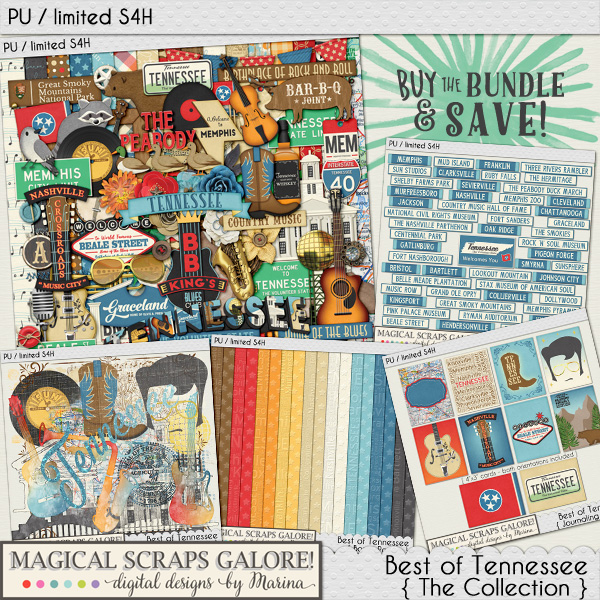 I have two layouts I made of a visit to the Great Smoky Mountains National Park in 2016, although we were in the North Carolina part of the park.
Digikit: Magical Scraps Galore – Best of Tennessee
Template: Angelle Designs – Gingerscraps Template Challenge Sept 2020
Mask: Indigo Designs – July 2014 Photo Mask
Font: Julietta Messie
Digikit: Magical Scaprs Galore – Best of Tennessee
Template: LJS Designs – Photo Focus April 2017
Font: second breakfast

Visit Marina's blog HERE to download this beautiful coordinating cluster freebie, made by CT member Lisa!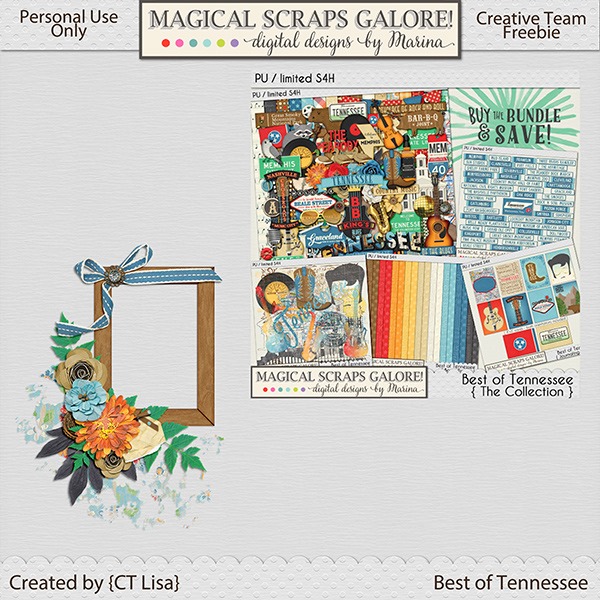 Stay tuned for Marina's new collection coming to her shops in October!