I've joined the Creative Team of Scraps N Pieces. I'm pretty excited, since I love their designs. Along the Seashore is the first kit I got to work with. It is part of July's Bits N Pieces over at SNP. These colors worked so well for a romantic beach kit. Perfect for an evening stroll, or even a beach wedding. You will love the soft romantic colors and realistic elements in this beautiful kit. There are papers, elements, and a vellum alpha for you this month. They are all just $1 each peice for the first week and then will be combined into a full kit and go to regular price. Grab them while they are on sale today through July 7th!
I made a double page layout of some photos from our 2013 Disney Cruise.
Here's the close-up view of the left and right sides of the double page.
Digikit: Scraps N Pieces – Along the Seashore
Templates: AK Designs – Two Pager Pack 7
Fonts: Lobster 1.4 (title); MA Sexy (title); KG Feeling 22 (date)
Look at these lovely layouts from the rest of the CT.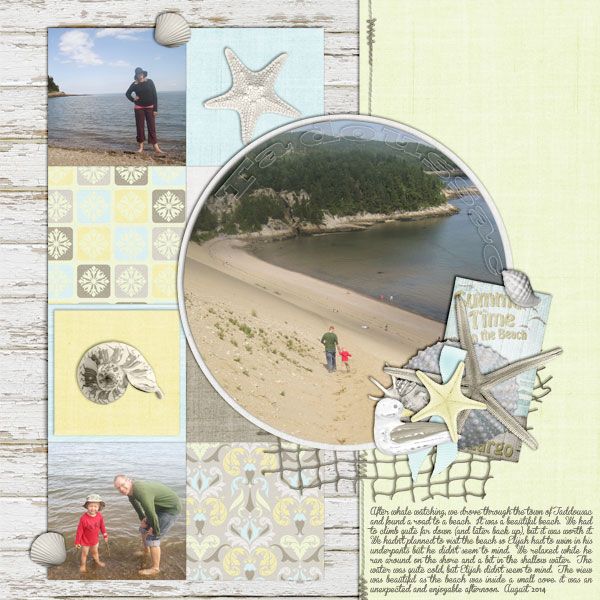 I also have a cluster frame freebie for you. Click the preview or here to download.